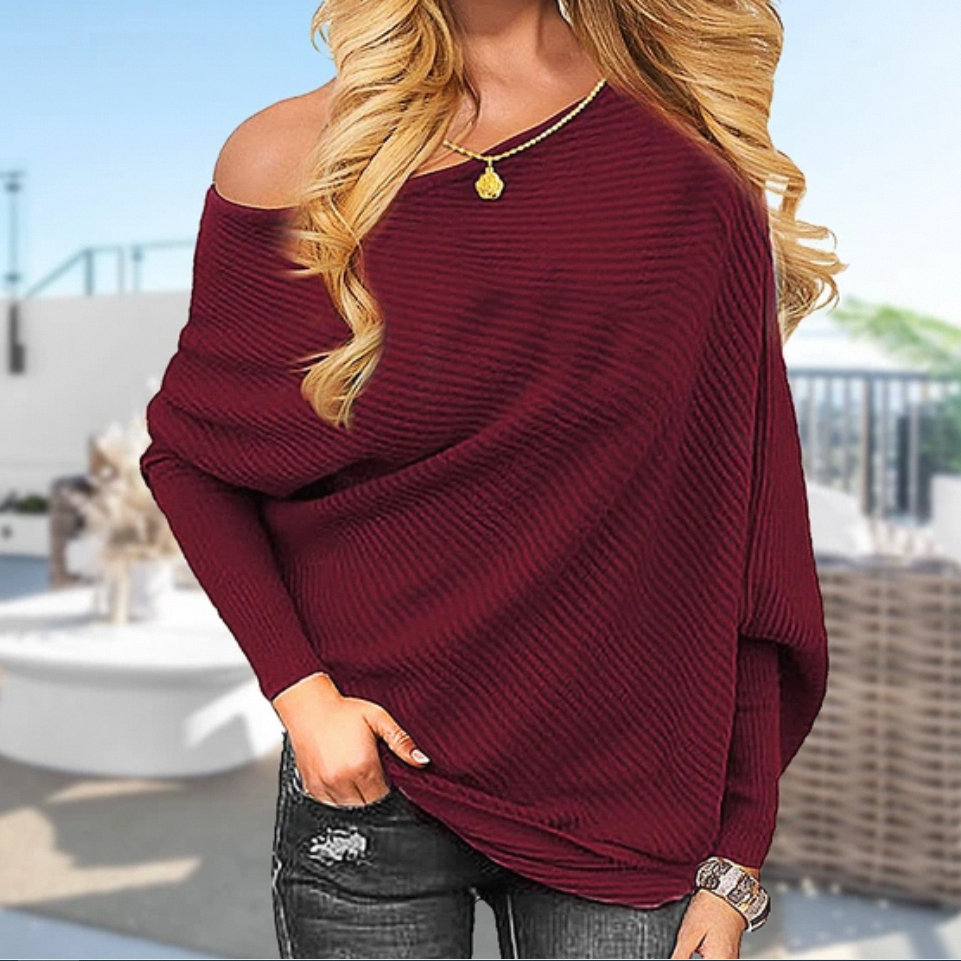 The off the shoulder sweater is a popular and versatile fashion piece that can be worn in various settings and occasions. Whether you're going for a casual or dressy look, this trendy sweater can add a touch of style and sophistication to your outfit. However, with so many options available, it can be overwhelming to choose the perfect off the shoulder sweater. That's why we've put together this style guide to help you make an informed decision.
Consider the Fabric
When choosing an off the shoulder sweater, the first thing you should consider is the fabric. The fabric will determine the overall look, comfort, and durability of the sweater. Here are some popular fabric options for off the shoulder sweaters:
Cashmere: Cashmere is a luxurious and soft fabric that provides warmth and comfort. It is also lightweight, making it perfect for transitional seasons like fall and spring. However, cashmere can be more expensive than other fabrics.
Wool: Wool is another warm and cozy fabric that is ideal for colder weather. It is durable and can provide insulation, keeping you snug during chilly days. However, some people may find wool to be itchy or irritating to the skin.
Cotton: Cotton is a breathable and lightweight fabric that is perfect for warmer climates or transitional seasons. It is soft and comfortable, making it a popular choice for everyday wear. However, cotton may not provide the same level of warmth as cashmere or wool.
Acrylic: Acrylic is a synthetic fabric that is often used as a more affordable alternative to cashmere or wool. It is lightweight, soft, and easy to care for. However, acrylic may not be as warm or as durable as natural fibers.
Blend: Many off the shoulder sweaters are made from a blend of different fabrics, such as a cashmere and wool blend or a cotton and acrylic blend. These blends combine the best qualities of each fabric to provide warmth, comfort, and durability.
Consider your climate, the purpose of the sweater, and your personal preferences when choosing the fabric for your off the shoulder sweater.
Find the Perfect Fit
The fit of an off the shoulder sweater is crucial to ensure both comfort and style. Here are some tips to help you find the perfect fit:
Shoulder Width: The off the shoulder style should sit comfortably on your shoulders without slipping down or feeling tight. Make sure the shoulder width of the sweater matches your own shoulder width.
Sleeve Length: Off the shoulder sweaters can come with different sleeve lengths, such as long sleeves, three-quarter sleeves, or short sleeves. Choose a sleeve length that flatters your arms and suits your personal style.
Length: Consider the length of the sweater, whether you prefer a cropped look or a longer style that covers your hips. The length will also depend on what you plan to wear with the sweater. For example, if you want to pair it with high-waisted jeans or skirts, a cropped length may be more flattering.
Body Shape: Take into account your body shape when choosing the fit of the sweater. If you have a pear-shaped body, you may want to opt for a looser fit to balance out your proportions. If you have an hourglass shape, a fitted sweater can accentuate your curves.
Try It On: Whenever possible, try on the off the shoulder sweater before purchasing it. This will give you a better idea of how it fits and looks on your body. If you're buying online, check the size chart and read reviews to see if the sweater runs true to size.
Choose the Right Style
Off the shoulder sweaters come in a variety of styles, each offering a different look and vibe. Here are some popular styles to consider:
Chunky Knit: Chunky knit off the shoulder sweaters are cozy and perfect for colder weather. They often have a relaxed and casual look, making them ideal for a comfortable and effortless outfit.
Cable Knit: Cable knit off the shoulder sweaters feature a textured pattern that adds visual interest to your outfit. They can be dressed up or down, depending on the occasion.
Ribbed: Ribbed off the shoulder sweaters have a stretchy and form-fitting design that hugs your body. They can create a sleek and sophisticated look, perfect for a night out.
Bardot: Bardot off the shoulder sweaters have a more structured and feminine style. They often come with ruffles or other decorative elements, adding a touch of elegance to your outfit.
Slouchy: Slouchy off the shoulder sweaters have a relaxed and oversized fit that offers a laid-back and casual vibe. They are perfect for a comfortable yet stylish look.